Noble Mount
5mm Elastic Band for Masks - Utlra Soft Elastic Cord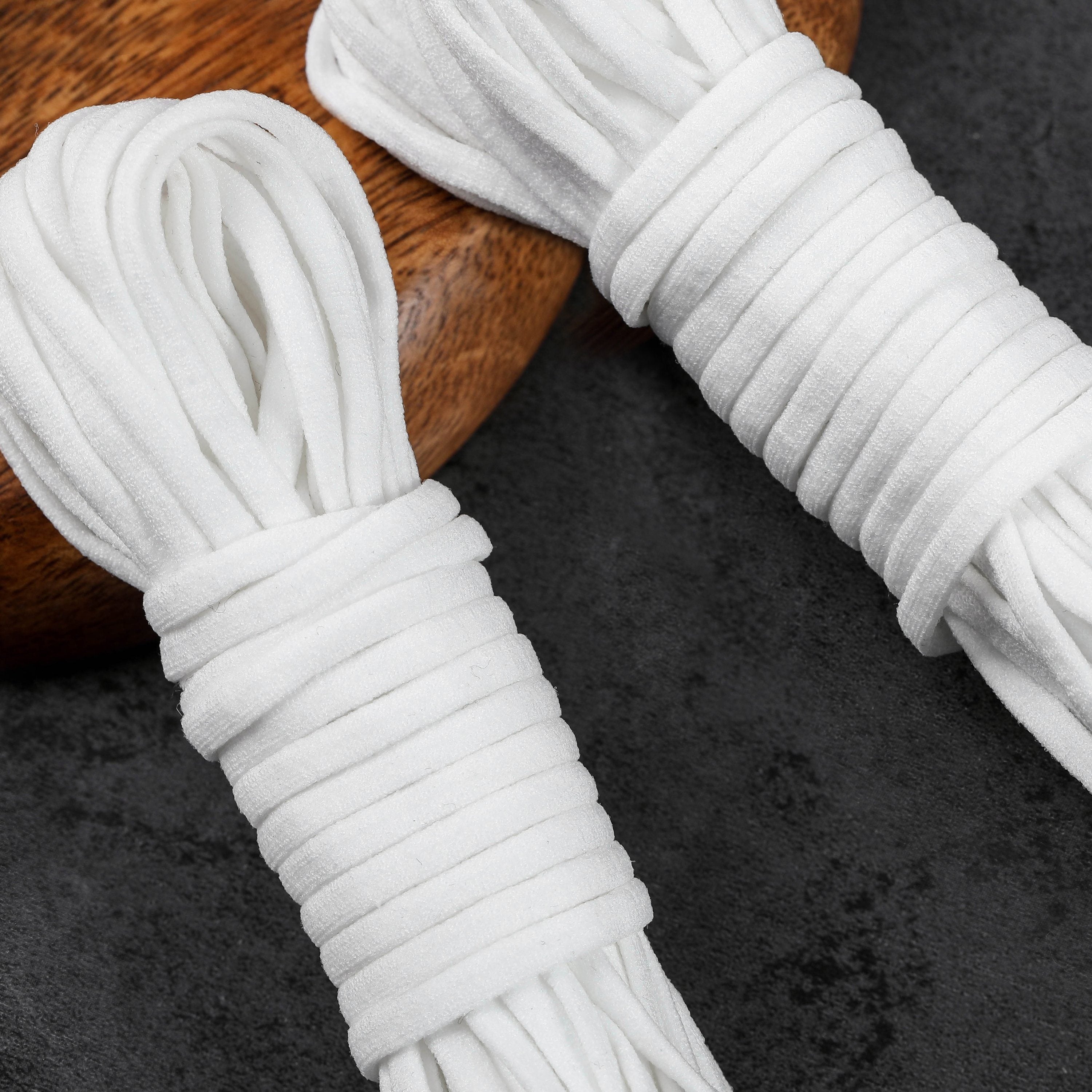 Noble Mount
5mm Elastic Band for Masks - Utlra Soft Elastic Cord
Width: 5mm (Approx 1/4 inch) ; Length: 109.4 yards; Color: White

Soft Brushed Texture is comfortable against skin.

Perfect Elastic Cord with softness for use where the cord may be exposed to skin. Rounded Edges are softer than the sharp edges of regular sewing elastic.

Can be used for a wide variety of crafts and sewing projects.

Composition: High Durability and Elasticity Polyester with spandex yarn. Will not lose shape.