Noble Mount
Animal Print Classy Shawl/Wrap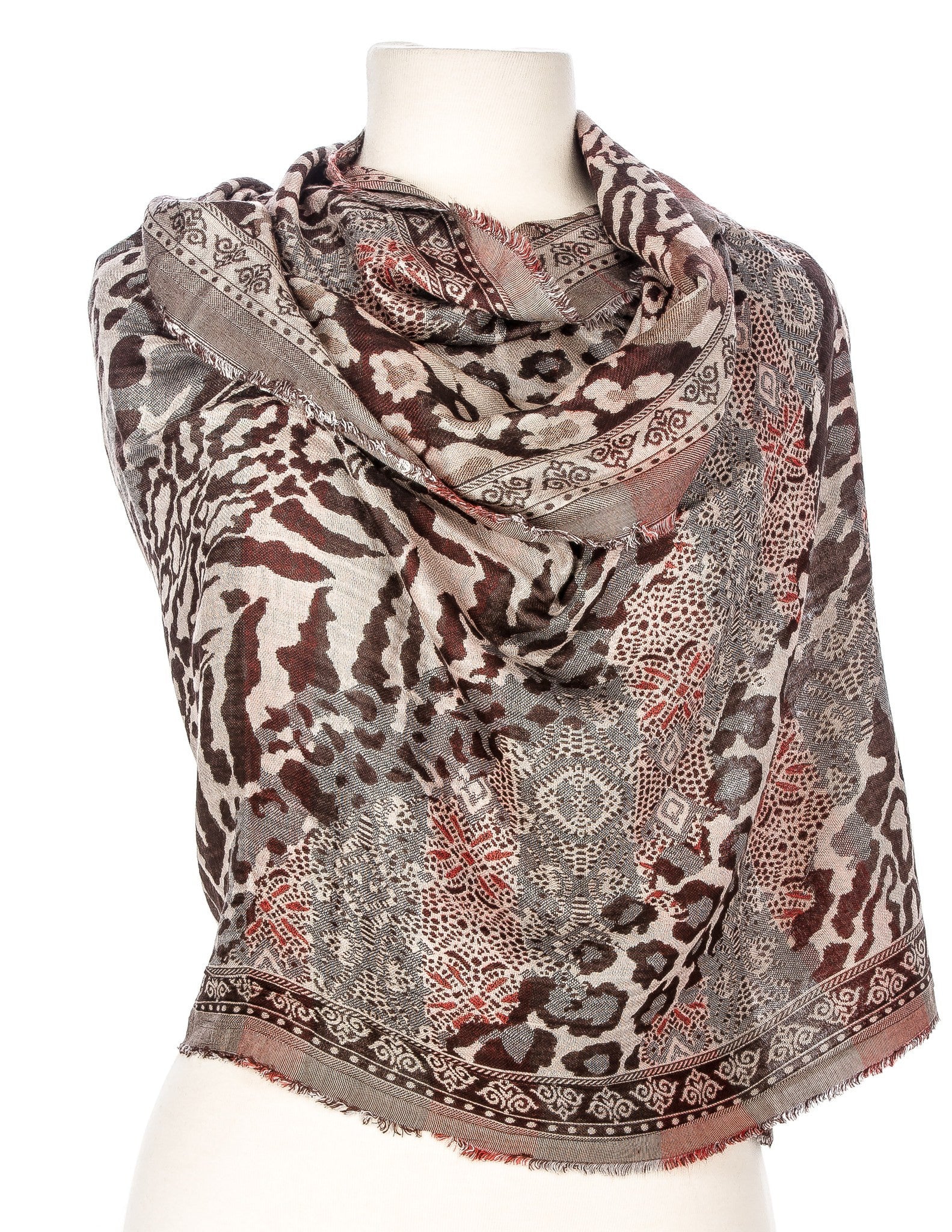 Noble Mount
Animal Print Classy Shawl/Wrap
Noble Mount Women's Animal Print Classy Shawl/Wrap is a great accessory to add to your summer wardrobe. Wear it with your favorite closet staples to add some interest! When you are out and about on a lunch date with friends or going out for the evening, this scarf is a great accessory. With its lightweight and breathable fabric, this scarf is perfect for the springtime weather and comes in beautiful colors!

Here's why you will absolutely love this scarf -

Fabric:
55% Acrylic/45% Viscose
Comfortable, lightweight, and breathable.
Key Characteristics:
Dimensions: 196cm X 68cm
It's the perfect length to wear as a shawl/wrap
Seamlessly transcends from casual to formal.
Beautiful animal print.
Available in gorgeous "goes-with-everything" colors.
This scarf makes for an amazing gift.
Just try it and we know you will love it.