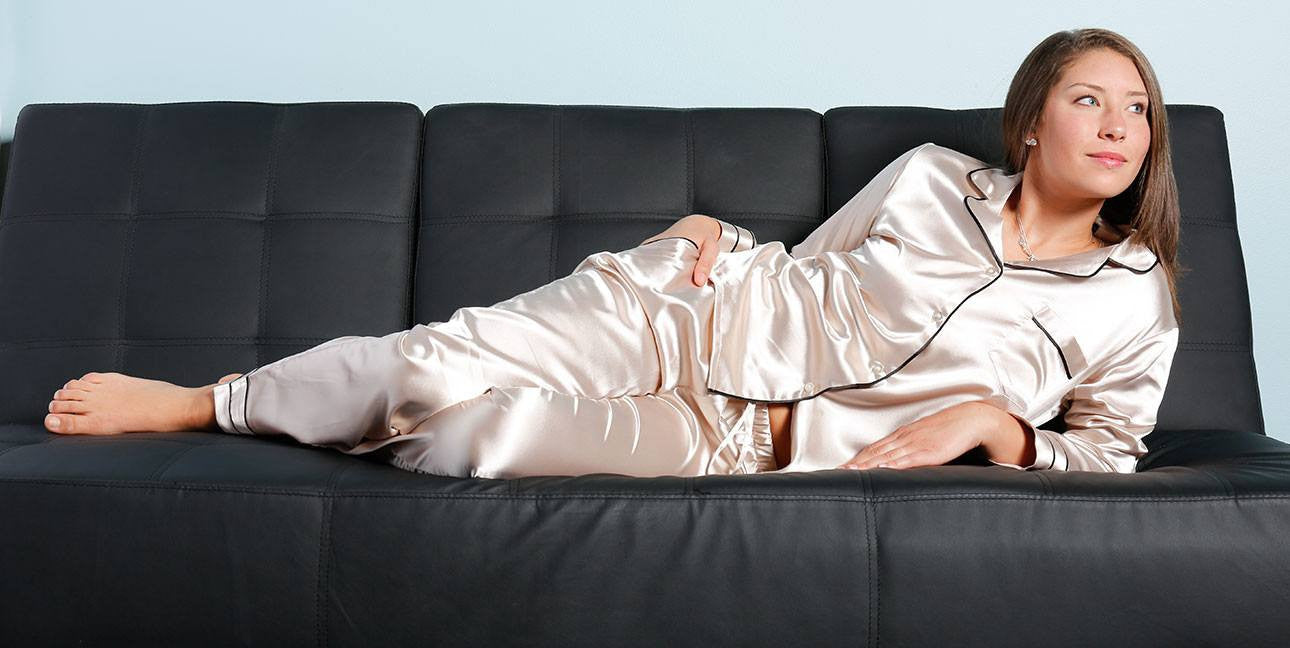 Luxurious Everyday Extravagance!
The Best Womens Satin Pajamas and Lounge Wear
Strike it rich in our classic womens satin pajamas. Our Satin is luxurious, ultra-smooth, light and silky. Indulge yourself or a loved one in our premium collection of womens satin sleepwear. Our satin boasts of brushed cotton on the inside which makes the fabric soft, breathable, absorbent, and comfortable. With elegant cut and a sohisticated design our collection of womens satin pajamas is sure to delight anyone. Choose from our wide selection from soft pastels to cute prints. All our womens satin sleepwear are sized as per ASTM sizing.