Noble Mount
Women's Premium Cotton Knit Dress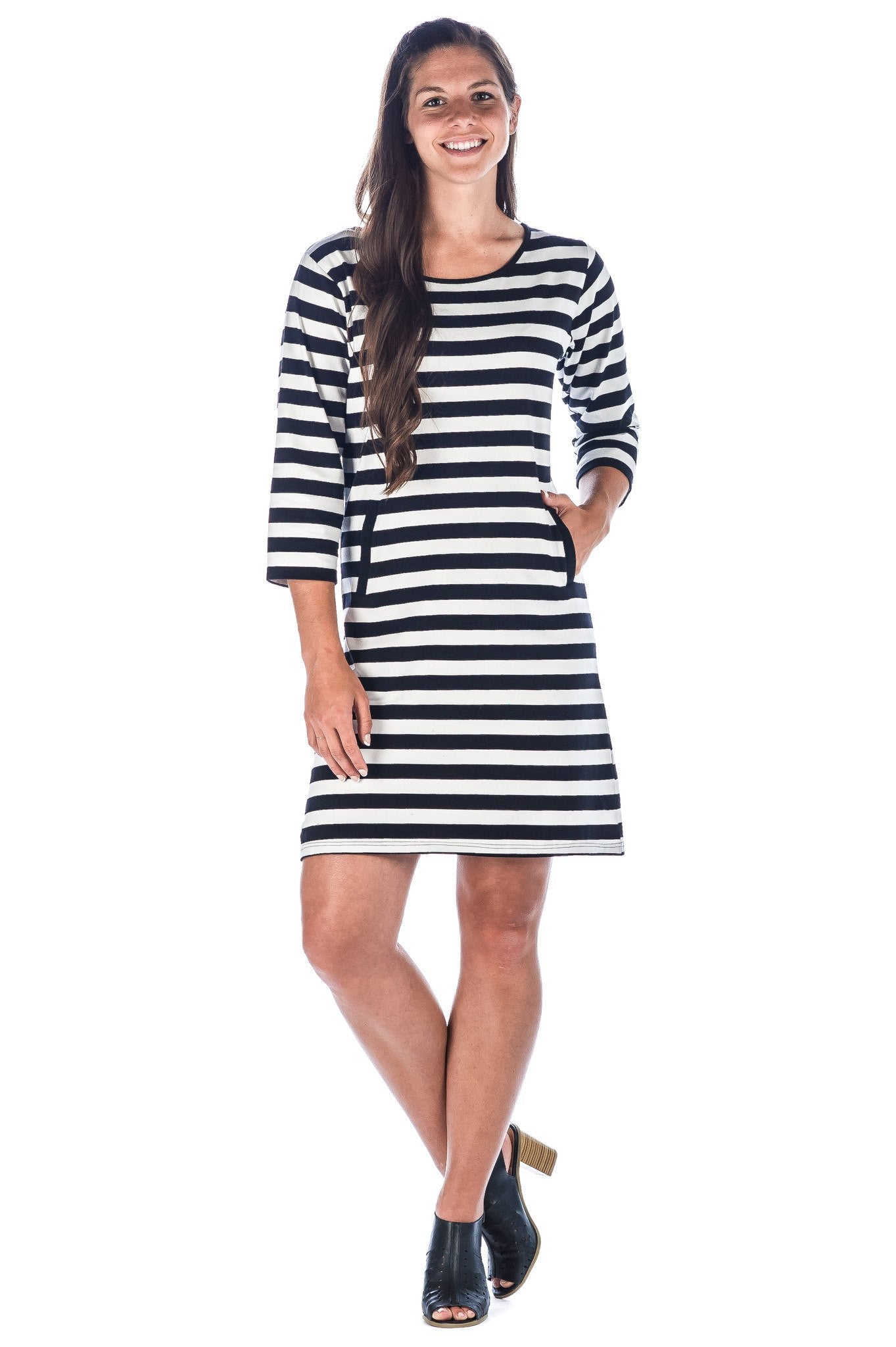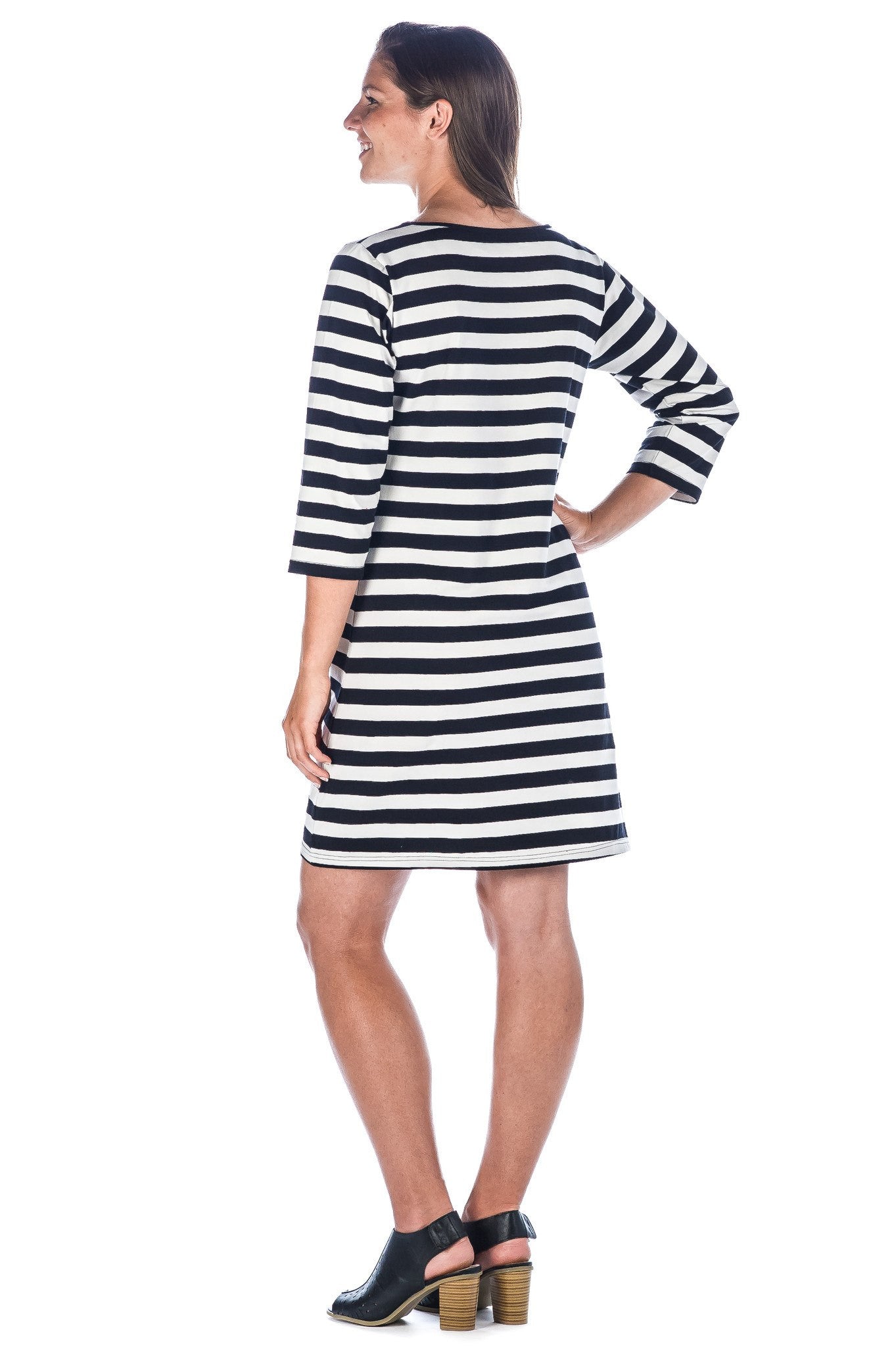 Noble Mount
Women's Premium Cotton Knit Dress
Whether you're meeting your girlfriends for a soiree or picking kids from school, this pretty Noble Mount stripe knit dress will help you do it in soft comfort. Here's why you will absolutely love this Dress -

Fabric:
95% Cotton/ 5% Spandex Soft Stretchy Comfort
Styled for comfort and elegance.
Styling:
Crew neck, 3/4 sleeves, knee length striped wonder with two pockets.
Wear it by itself or with leggings or tights, put on boots or throw on a flip-flop - this dress makes all combinations work.
Note: This product is sized and designed to allow 5% shrinkage. Standard American Sizing.

Just try it and we know you will love it.